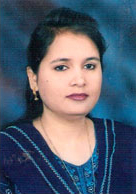 The AERC Alumni Directory has now been put on the website. Kindly go through it and inform us any missing information about you or any other graduates. In case your photograph has not been published, send us two passport size photographs to be included in the directory. This would help revive close working relations among AERC, its faculty and the outgoing graduates. The purpose is to keep informed those who graduated from AERC on the latest development in research and teaching activities and to seek information on the professional developments and successes achieved by its graduates.
The current situation reveals information gaps in case of some of the graduates. Our goal for the publication of Alumni Directory is to raise connectivity between AERC alumni and provide jobs opportunities for its fresh passed out alumni. For further information about the directory, you may contact Dr. Shaista Alam. We always welcome to hear from you with your comments and suggestions for the improvement of our directory and connectivity among our alumni and with us. All alumni are very encouraged to join, contribute and become involved. We have a wonderful past and look forward to even more success in our institution in the future.
On this occasion we would like to articulate our sincere gratitude to Professors Dr. Nuzhat Ahmad and Dr. Shahida Wizarat, former directors of AERC, whose motivation and guidance have been associated with us from the inception and at the preparation of this directory. I would like thank to Mr. Muhammad Sabihuddin Butt, Associate Professor at AERC for his continuous support and encouragement. We would like to thank to all former and present members of Alumni Association for their constant efforts and hard work, with which this directory would not have been accomplished.
With gratitude and congratulations,
Dr. Shaista Alam
Editor, AERC Alumni Directory Applied Economics research Centre,
University of Karachi,
Pakistan
E-mail: shaista.alam@aerc.edu.pk shaista_aq@yahoo.com
Ph 0092-21-99261541-43, Ext: 216